Ben Peters – Perfect Information | London | 2003 – 2004
Developer of customer driven solutions for document archiving, access and search functionality. Bespoke development for high value customers who needed bulk access to our repository of company reports and associated materials
Working with the sales team I developed client requirement driven solutions based on the established technology stack. It was also important to identify potential opportunities around the company reports and create flexible custom modules to enhance the value of the overall product and provide the ability for the company to develop their range of services to suit the changing needs of a highly competitive market.
I was also involved in the analysis of the company's internal systems to expand the existing billing, usage reporting and CRM system linking the internal departments together.
Tracking the output of some 50,000 of the world's largest and most important quoted companies across North America, Europe and Asia Pacific.
Support and develop the platform to ensure that all information  is collected in real time, stored locally and is available in its original form
Support and develop the advanced search and other functionality to enable customers to quickly find relevant documents and sections within the documents.
I was also responsible for usage/activity reporting and customer billing systems.
Perfect Information was set up in 1991 to provide workflow solutions and global financial information for the leading investment banks, corporate lawyers and other professional advisers involved in corporate finance worldwide.
Services include the financial tracking, monitoring and reporting on global businesses.
The online portal coupled with a database with millions of documents allows instant cloud based access.
Perfect Information provides a set of productivity tools which enable investment banks, corporate lawyers and other professional advisers involved in all aspects of corporate finance to operate efficiently and accurately.
Over 20 years, PI has built up a database of over 15 million documents and adds documents at a rate of 3,000 per day.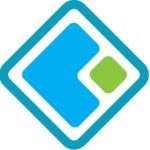 Ben Peters – Perfect Information | London | 2003 – 2004