Ben Peters
Creator / Merck
Specialist Direct Marketing Digital Media Agency
Set up in 2005, London based Creator-Mail Limited is an award winning digital agency specialising in driving revenues online through creative eCRM initiatives across all digital & data capabilities. Its clients include, amongst others, Virgin Media, Merck Sharp & Dohme and TUI Group.
In 2016  Creator-Mail Limited was acquired by ITG portfolio enabling the company to offer a deeper level of marketing intelligence and customer insight to clients.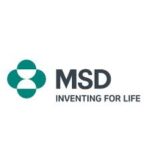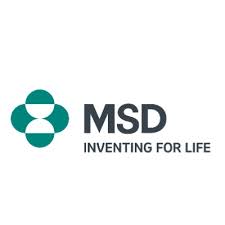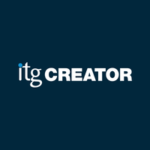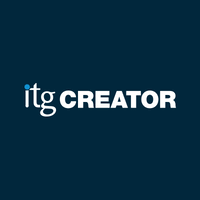 CreatorMail | London/Paris/Brussels | 2009 – 2011
Multi Channel Marketing Project Manager
I managed the delivery and development of direct marketing and communications. Working directly with and influencing key stakeholders and business teams worldwide.
Focused on MSD's Multichannel Marketing Capabilities and Analytics team, I managed the delivery and development of direct marketing and communications across 27 countries in the EMEA+C region. Working directly with stakeholders and business teams worldwide, I facilitated dynamic marketing campaigns in alignment with regional requirements and specific local variations.
Stakeholder Management across multiple European locations.
Technical coordination of product customisation and support of European marketing email campaigns
Account management and support of all client email activities.
Worked with medical journal the Lancet to deliver high demand content.
Management of requirements, change, quality and risk management within a European and global infrastructure.
Delivery and management of Email Marketing with a combined global delivery rate of over 5 million a month. (35 markets, 15 languages).
Sector leading clients – TUI, First Choice, HMV, Thomson, Late rooms, Merck.
Projects and Achievements
Pharmaceutical B2B Marketing
Responsible for the development of data driven and customer targeted communication
Coordinated MSD communications across global, regional and country based business units.
Coordinated the implementation of dynamic content newsletters and marketing campaigns.
EMEA Stakeholder management throughout the planning, development and delivery cycle.
Point of escalation for issues and change requests as well as "business as usual" projects.
Email Marketing campaigns with a combined global delivery rate of over 10 million a month. (LYRIS).
Merck & Co., Inc. is an American multinational pharmaceutical company headquartered in Kenilworth, New Jersey. It is named after the Merck family, which set up Merck Group in Germany in 1668. The company does business as Merck Sharp & Dohme (MSD) outside the United States and Canada.
Merck & Co. was established in 1891. Merck develops and produces medicines, vaccines, biologic therapies and animal health products.
The company is ranked 69th on the 2021 Fortune 500[ and 92nd on the 2021 Forbes Global 2000 both based on 2020 revenues.
Accountable for the definition of SLAs and the reliable delivery of customer campaigns globally.
Managed a dedicated customer support process and helpdesk for issue management and resolution.
Responsible for the product management and development of a SaaS based marketing service.
Change, quality and risk management within a European and global structure.
Global stakeholder coordination, translation of requirements and briefing of internal & offshore development.
Multichannel marketing through multiple resources
Merk / MSD Europe had the ambition to be number one name in direct marketing for doctors and medical professionals across Europe. Direct Marketing was a small piece of a full program of work to crate true multi channel exposure.
A global business, Merk / MSD has a wealth of resources to draw upon, my role was to consult in the use of direct marketing. Our established technology meant that we added additional value though metrics and engagement indicators as well as supporting data warehousing, online experience and personalised content.
I travel consistently between London, Brussels and Paris to liaise with the individual teams and be a constructive member of the wider team in workshops, brainstorming and decision making.
A selection from the other significant projects undertaken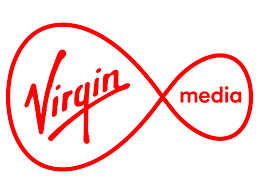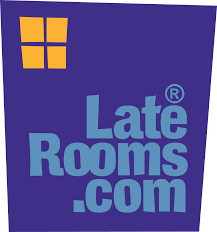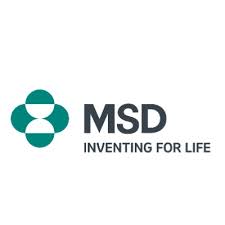 CreatorMail | London/Paris/Brussels | 2009 – 2011
Technical and Business Skills
System Architecture
Email Campaign Management
Technical Development lead
Multi Channel Marketing
Consultancy / Analysis
B2B communications
European and Global Account Management
Lyris Technologies – now Aurea Email Marketing – is a leading digital messaging platform. For more than 20 years, Lyris solutions have helped companies engage in customer conversation, increase conversion, and achieve higher returns on marketing investments by better automating, integrating, and optimizing customer engagement programs, like email marketing.
The Lyris solutions portfolio includes award-winning messaging automation software, digital marketing strategy and deliverability services, and a flexible integration framework that revolutionizes the way marketers can extend digital messaging across the enterprise.
Lyris delivers mature, field-tested email marketing capabilities, as an industry leading cloud-based or on-premise solution that lets customers easily, segment, target, and measure the effectiveness of email campaigns on every device